When I was pregnant with my twins one of the topics that came up when talking to friends was bonding with their babies. Being slightly neurotic (and very hormonal) I fretted about finding the time and ways to bond one-on-one with twins. Would I ever have those quiet moments just mom and baby nursing in the bed or being silly on the floor like in those Gerber and Fisher Price commercials? Answer, not always. But it's not impossible to get one-on-one time with each twin.
Why is one-on-one time with twins important? As my twins have grown, I realize they are just a little different when they are alone with me. Little pieces of their personality come out that I either don't notice, or they keep hidden when their twin is around. For me it will be even more important to find time to check-in with my girls separately so they feel comfortable sharing things with me without other ears listening. Here are just a few examples of how I find one-on-one time with my twins.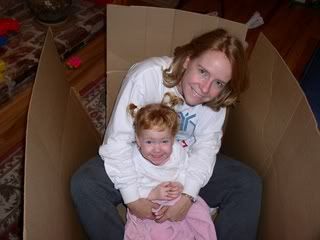 Separate activities
For the most part my twins are in the same activity on the same day and at the same time. This is definitely easiest. However, when they first started taking horseback riding lessons they were in separate 30 minute lessons. We did this because when they first start out (as 5 year olds) they simply cannot reach all the parts to help get the horse ready for riding, and it's expected that the parents will participate in that portion. Plus, as first-time riders, the parents help the 'mini mites' lead the horses to the ring for lessons.
It turned out to be a great experience because while one daughter was riding, I could catch up with the other on her day at school, homework, even just sit and read a book together. It's not always the  most convenient, but there are benefits to twins having separate activities.
Schedule time with spouse (or other adult)
I try to schedule time during a weekend where my husband and I each take a twin either on errands (kills two birds with one stone) or a special activity (the library, lunch, to a movie). This is important not just for me and mommy time, but the girls rarely get to spend alone time with their dad. This same scenario can work if you have a grandparent, aunt, or close friend nearby.  It works best as well if you schedule out a day to 'switch' – and explain to the twins that tomorrow or next weekend they will have time with the other adult.
Schedule separate doctor appointments
Again, not the most convenient but I find scheduling a doctor or a dentist appointment with just one twin is a great time to give them some special attention. Try to pick them up a little early from school to have lunch, or take them for Baskin Robbins ice cream afterward. One friend of mine schedules mid-morning appointments and instead of having her child go to school for just an hour, she takes him out to breakfast at IHOP before heading to the doctor – I love this idea!
Arrange for separate play dates
I don't always schedule three-some play dates with my twins and so when I can't secure a friend for the other daughter, I try to schedule time in my day to be her play date. Sometimes it's something as simple as helping me get a head-start on dinner, or promising to play a particular game with her. Making special plans makes it easier to go home from school alone with mom, and it also gives me the opportunity to be the playmate I never had to be having only one child.
One invitation to a birthday party isn't such a bad thing
As I wrote here before, my girls are in separate kindergarten classes and don't always get invited to birthday parties together. When one is left out, I try my best to turn lemons into lemonade and use it as an opportunity to have one-on-one time with mom or dad. As I write this I wonder if I should try and schedule something special for her with mom AND dad…something that never happens! Again, the plans don't have to be elaborate and I can't promise a goody bag at the end of the day, but my girls seem to respond well to just having that little extra attention and I believe it strengthens our parent-child bond.
How often do you get one-on-one time with your twins, if ever? Take our poll and let us know! How often do you get one-on-one time with your twins?(surveys)
Janine Nickel (@twincident on Twitter) is the the mother of 5-year old twin girls and has learned that there's nothing like children to show you all your defects of character. Janine blogs about her neuroses, her twins, and she reviews products and hosts giveaway at TwoferMom.com.