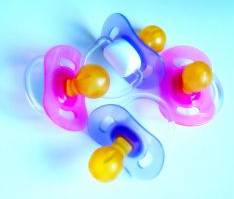 NICU Parents take heart. Dr. Ronale Hoekstra, director of Neonatology at Children's Hospital of Minnesota in Minneapolis, has been following the results of 156 surviving micro preemies born between 1986 and 1990. Half of these former micro preemies are now in college. At the time of their birth, these babies had a 50-50 chance of surviving.
His results are inspiring for parents whose babies are in the NICU.
"Nothing can prepare you for coming in and seeing your one and one half pound baby on a high frequency ventilator," said Dr. Ronald Hoekstra. Yet as Inside Edition noted, these children who now adults in college, are proof that "babies born so small can grow up and dream big."
What is a Micro Preemie?
According to the doctors of Pediatric Surgical Secrets:
By definition, a low birth weight refers to a neonate weighing < 2500 gm, very low birth weight is a neonate weight 1000-1500 gm and an extremely low birth weight refers to a neonate weighing < 1000 gm.
The micropreemie would be the extremely low birth weight newborn.
According to Sonja Lindquist of Babyling.com
A micropreemie or micro preemie is defined as a baby that is under 1 3/4 pounds (between 700-800 grams) and is generally born before 26 weeks gestation, but most people prefer to loosen this term up to include any baby under 3 pounds (1500 grams) or under 29 weeks gestation.
So a micropreemie or micro preemie is one that weighs less than 1000 grams, usually between 700-800 grams (1 3/4 pounds) and is born before 26 weeks of gestation. An average pregnancy is 40 weeks, with a weight of somewhere between 6 and 9 pounds.
The Micro Preemies of 20 years ago
Between 1986 and 1990 the survival rate of a micro preemie was only 53%. These were the babies born before 26 weeks and weighed between 700-800 grams. Now due to advances in technology to improve ventilators and medications to aid with lung development the survival rate for micropreemies is nearly 90%.
Since the early 1980s, Children's Hospital of Minnesota has been more aggressive in caring for premature babies. Dr. Hokestra reported that Children's Hospital was resuscitating babies born so early that other hospitals would not have treated them.
At the time parents of Dr. Hokestra's micro preemies were told that their babies would have brain damage, blindness or deafness and they faced possible complications including blindness, stunted growth and learning disabilities. 
Dr. Hoekstra's Micro Preemie Findings
Dr. Hoekstra has been following 156 surviving micro preemies born between 1986 and 1990. All of the micro preemies studies were born at Children's Hospital at between 23-29 weeks gestation and all of the micro preemies weighed less than 1,000 grams at birth. 
One of the differences with the children doing well now may have been a difference in parent's attitudes and another was receiving an experimental medical treatment at the time.
Sometimes just believing that an extremely premature infant has a good chance of surviving and thriving can make a difference in their prognosis.
Dr. Ronald Hoekstra
Half of the preemies in Hokestra's study were given surfactant, a common medication given to premature babies to help their immature, underdeveloped lungs to improve. At the time, surfactant was an experimental treatment. According to Hoekstra, the micropreemies given surfactant in between 1986 and 1990 had a higher survival rate.
Follow up studies on these micropreemies have shown that while some of the babies did suffer lifelong problems, many did not. Half of the babies in his study are now in college. According to the St. Cloud Times article, the researchers were able to get long-term data on 116 of the preemies ages 18-22 years, and the results were impressive.
Almost 90 percent have graduated from high school
Almost 60 percent have gone on to college.
Three-fourths have a driver's license
Nearly 90 percent have been employed.
In addition the former micro preemie group includes students with 4.0 GPAs, athletes and musicians.
Micro Preemies in the News
The inspirational story of Dr. Ronal Hoestra and the former Micro Preemies is making the local and national news. They were on Inside Edition on May 15, 2009 as the Micracle Babies. They were featured in the May 18 issue of People magazine. Three of the Micro preemies featured include:
Katie Kenefick, a sophomore Student at the College of St. Benedict was born at 25 weeks and weighed 1 pound, 14 ounces.
Jonathan Engholm, an 18-year old freshman at St. John's University was born at 26 weeks and weighed 2 pounds, 2 ounces. Standing 6 ft tall and weighing in at 215 lbs, this former micro preemie is a linebacker on the football team.
Alicia Shuman, a 19-year-old freshman at St. Cloud State University, weighed just 1 pound 13 ounces when she was born at 24½ weeks.
According to the St. Cloud Times, Katie Kenefick is pleased that their stories are helping show that many preemie cases have happy endings.
You can view pictures and video clips of these former Micro preemies at the resources listed below or on the blog post at the NICU Parent Support Blog. 
Resources
Dyer K. 2009. Inspirational Story: Micro Preemies Become Adults. NICU Parent Support Blog.
Maron K. May 16, 2009. From preemies to adults. St Cloud Times. sctimes.com
Glick P., Irish M., Caty M., Pearl R. 2000. Pediatric surgery secrets. Elsevier Health Sciences p. 321
Lindquist S. What is a Preemie? Babylling.com
Klein J. 2009. 'Miracle' babies all grown up & living lives more remarkable than their birth. Kare11.com
May 15, 2009. Miracle Babies. Inside Edition.
Hageman D. Hemmesch M. May 12, 2009. CSB and SJU students featured in People magazine story on premature babies. College of Saint Benedict and Saint John's University.
May 11, 2009. SJU Freshman Linebacker Featured in People Magazine. GoJohnnies.com.
Image
Dez Pain. Baby Comforters. Royalty Free Use.
About the Author
Kirsti A. Dyer MD, MS, FT is a respected physician, an expert in life challenges, loss, grief and bereavement, professional health educator, professor, lecturer and author. She is also the Parent of a very healthy NICU Survivor.
Dr. Dyer created and has maintained Journey of Hearts, a website for anyone who has ever experienced a loss. She is the author of For Those Who Hold the Littlest Hands, an eBook written to provide information, encouragement and support for NICU parents. She is the founder of the NICU Parent Support Site, a website developed to provide information, encouragement and support for NICU parents.